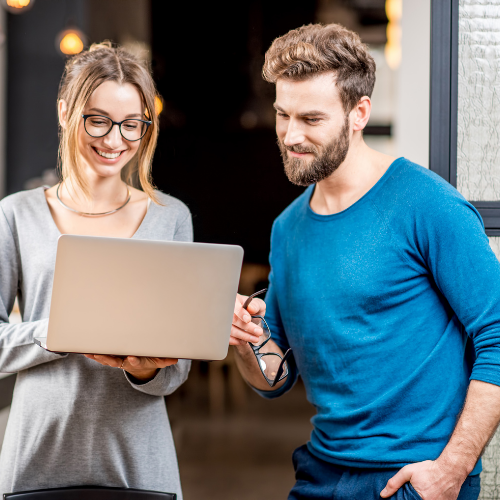 Terms of use
Last Updated on January 4, 2021
INWARD TERMS AND CONDITIONS
These Inward User Terms and Conditions ("Terms") form a legally binding agreement that governs your relationship with Inward Inc. ("Inward", "we", "us", "our" and terms of similar meaning), regarding your use of our website hosted at https://inward.io (the "Website") and our web-based and iOS and Android applications (each an "Application" and collectively, the "Applications"), whether licensed, downloaded or otherwise accessed through third party sites or sources and related services (collectively, the "Service").
If you are using the Service on behalf of, or in the employ of, an organization (corporation, trust, partnership, etc.), you are agreeing to the Terms for that organization and representing and warranting that you have the authority to bind that organization to the Terms. In such a case references herein to, "you", "your", "user" and "User" will also refer to that organization and yourself individually. For greater clarity, both you as an individual and your organization are legally bound by the Terms which form an agreement between you and Inward.
By entering into these Terms and/or accessing or using the Service, you expressly acknowledge that you understand these Terms and accept all of its terms and conditions. IF YOU DO NOT AGREE TO BE BOUND BY THE TERMS AND CONDITIONS OF THESE TERMS, YOU MAY NOT USE OR ACCESS THE SERVICE. In consideration for permitting you access to the Service and for other good and valuable consideration, you agree as follows: 
About the Service

The Service permits health care facilities (including without limitation, hospitals, health care clinics, senior homes, child care centres, etc.) (each a "Client" and collectively, the "Clients") to connect with and book physicians (each a "Physician User" and collectively the "Physician Users") and other health care professionals and service providers (each a "Healthcare User" and collectively, the "Healthcare Users") to provide health care related services ("Care Services"). Collectively, the Physician Users and the Healthcare Users shall be referred to herein as "Users" and each as a "User". 

The Service merely facilitates the connection of you, a User, with the Clients and assists in the logistics and, if applicable, payment process. As such, you acknowledge that we do not provide Care Services ourselves and that all such Care Services are provided by Users who are independent third-party practitioners or contractors that are not employed by Inward or any of our affiliates. Inward is not and will not be a party to any agreement between the Users and the Clients for work to be performed, whether that agreement is formed via the Service or elsewhere. Clients and Users may contract or negotiate additional terms of any services agreement, subject to the terms and conditions of the Terms. 

Once you create an Account (as defined below), a profile is created for you and you can use the Service to be booked by a Client as follows: (a) Clients can search for and contact you directly ("Direct Contact"); and/or (b) you can apply for a job through a posting made by a Client (a "Posting"). Only Postings that you are eligible and qualified to apply for based on your Verifying Information and Registration Data (as such terms are defined below) shall be presented to you through the Service. When you apply to a Posting, there could be other User(s) that also apply to the same Posting and it is at the Client's sole discretion to select which User(s) it would like to engage. In order for a Client to book a User, the Client must submit a booking request to the User. You have the right, in your sole discretion, to accept or decline any booking request. If you accept a booking request, a booking confirmation will be sent to you through the Application and/or the email address registered on your Account or provided in your Registration Data. If you are a Healthcare User, you agree that all Care Services you provide to a Client as a result of the Service must and will be processed through the Service. If you are a Healthcare User, each individual booking you make through the Service must be for at least two (2) hours. 

Privacy Policy and Other Agreements

We will collect some of your personal information to create your Account (as defined below). All personal information collected, used or disclosed while using the Service is governed by our Privacy Policy located at https://inward.io/privacy ("Privacy Policy", which is incorporated by reference and hereinafter included in the definition of "Terms"). By using the Service, you agree to our use, collection and disclosure of personally identifiable information in accordance with the Privacy Policy. In addition, by using the Service, you agree to be bound by any additional policies, guidelines, rules, obligations and/or agreements communicated through the Service (even if they are not identified in the Terms) which may be published on the Service. 

User Accounts; Registration Data, Verifying Information and Account Security

You may browse the public facing sections of our Website and/or Applications without establishing an account or providing us with any personal and/or business information. To become a User, use the Service and be booked by a Client, you must apply for and register for an account ("Account"). In order to establish an Account, you will be required to provide certain personal information, as set out in our Privacy Policy, the Terms and on the Service. 

We may also allow you to create an Account by connecting an existing account you have with a third-party provider, including, without limitation, Google, Facebook, Twitter, LinkedIn, Yahoo and others (a "Third-Party Provider Account"). If you elect to establish your Account through a Third-Party Provider Account, you agree to permit us to collect the personal information such Third-Party Provider sends us to establish your Account. 

Upon registering for an Account, you agree to (a) provide accurate, current and complete information as may be prompted through a Third-Party Provider Account or on any registration forms on the Service ("Registration Data"); (b) maintain the security of your password; (c) maintain and promptly update the Registration Data, and any other information you provide to the Service, and to keep it accurate, current and complete; and (d) accept all risks of unauthorized access to the Registration Data and any other information you provide to the Service. 

By connecting to the Service through a Third-Party Provider Account, you understand that we may access, store, and make available content from your Third-Party Provider Account according to the permission settings of your Third-Party Provider Account (including, without limitation, friends, mutual friends, contacts or following/followed lists). You understand that your Third-Party Provider Account content may be available on and through the Service to other users of the Service. Unless otherwise specified in the Terms, all of your Third-Party Provider Account content, if any, shall be considered to form part of your Registration Data. 

In order to apply for and register for an Account, the User may be required to submit additional information to the Service ("Verifying Information"), which may be accessed by other users of the Service. Such information includes, but is not limited to, the Credentials (as defined below) and all information and documentation related thereto. Upon submission of such Verifying Information, Inward may indicate to other users of the Service that you have submitted such Verifying Information. You hereby consent and permit us to send, give and/or present your Verifying Information to other users of the Service. You also consent to posting or having your information posted on your profile that we and other users of the Service will have access to and be able to view.

If you establish an Account with us, access to your Account is not transferrable. You may not allow other persons or entities to use your Account, and you agree that you are the sole authorized user of your Account. You agree that you are responsible for any activity on your Account, whether or not you authorized that activity. You agree to immediately notify us of any unauthorized use of your Account. You may not impersonate any other person or entity while using the Service. We will not be liable for any loss or damage from your failure to comply with this obligation. 

Eligibility to Use the Service

The Service is not available to children (persons under the age of eighteen (18)). You must review the Terms, before using the Service. By using the Service, you represent and warrant that you are at least eighteen (18) years old; you have the right, authority and capacity to enter into and abide by the Terms; and you have read and understand the Terms and agree to be bound by them. 

In addition, to use the Service, you must have continued access to the internet. You are responsible for obtaining the data network access necessary to use the Service. Your mobile network's data and messaging rates and fees may apply and you are responsible for such rates and fees. 

Client Credentials and Responsibilities

With respect to our provision of the Service, Clients can only register for an account and be active on the Service if they confirm that they possess, have and maintain all appropriate, up-to-date, valid and required licenses, credentials, approvals and authorizations to operate a health care facility in Canada and in the province(s) in which they operate (collectively, the "Client Credentials") and operate in accordance with all applicable laws. We will provide you with any information related to the Client Credentials that we are authorized to give you and that we order and/or receive (a) through third-party providers; and/or (b) when Clients register for an account to use the Service (collectively the "Client Verifying Information"). Inward does not guarantee the legality or accuracy of any Client Verifying Information. You are encouraged to independently request and review such Client Verifying Information prior to relying on it. You are solely responsible for your use of or reliance on any Client Verifying Information. 

While we take certain measures to screen account access to potential Clients, including, without limitation, requesting and obtaining Client Verifying Information, you acknowledge that such measures may not be exhaustive or reveal all details of a Client's past or unlawful conduct. You are responsible for vetting and conducting your own due diligence on any Client you accept a booking with through the Service. You agree that the entire risk arising out of your engagement by a Client and rendering of Care Services remains solely with you, to the maximum extent permitted under applicable law. Inward does not guarantee the quality, suitability and/or reputation of the Clients. We are not responsible for nor do we have control over the work environment, quality of work, employees, contractors, patients and overall working conditions at a Client's facility. 

If you have any problems or concerns with a Client, please notify Inward in writing through the Service. For the purpose of monitoring and providing quality assurance for the Service, Inward may, but is under no obligation to, make follow-up visits or calls to a Client's facility, at a mutually agreeable time, on an as-needed basis, as determined in the sole discretion of Inward. 

Physician User Representations and Responsibilities

If you are a Physician User, you hereby represent and warrant that (a) you possess a valid CPSO number that is in good standing; (b) you are governed by the Ontario Medical Association ("OMA"); and (c) you will use the Service and provide Care Services in accordance with all rules, regulations, guidelines and by-laws of the OMA or as otherwise required by the OMA. 

Healthcare User Representations and Responsibilities

If you are a Healthcare User, you hereby represent and warrant that you:

a) possess, have and maintain all appropriate, up-to-date, valid and required licenses, credentials, approvals and authorizations (including, without limitation, if and as applicable, current registration with the applicable provincial licensing authority, diplomas and certificates, first aid and cardiopulmonary resuscitation (CPR) cards, food handling certificate, etc.) to work and render the specific Care Services each Healthcare User offers in Canada and in the province(s) in which you apply to provide or are providing Care Services, as booked through the Service;

b) shall only accept a booking and provide Care Services if and when medically fit and in good health to do so;

c) shall provide Care Services in accordance with all applicable laws;

d) have obtained and continue to obtain all of your government and Client required immunizations, including, without limitation, the immunization for TB;

e) will not (i) engage in reckless behaviour while providing Care Services, (ii) provide Care Services while under the influence of alcohol or drugs, and/or (iii) take action that harms or threatens to harm the safety of anyone;

f) have never been convicted of and/or are not currently awaiting trial for any criminal offence, including but not limited to, an offence related to child pornography, sexual interference, theft, or any other offence that involves endangering the safety of others; and

g) you are not, and have never been, a registered sex offender in any jurisdiction (collectively, the "Credentials").

You agree to provide us with all the information we request in connection with your Credentials, including, but not limited to, your criminal record, current vulnerable sector police checks, up-to-date immunization records, criminal background check documentation, and any further necessary authorization to facilitate our access to such records. You represent and warrant that all information you provide to us or any user of the Service, whether at the time you establish your Account or thereafter, is true, accurate and not misleading. You consent and permit us to obtain criminal background checks and other searches and verification checks via third-party providers. All fees associated with such background checks and other searches shall be your sole responsibility. The results of the background checks, other searches and/or any other information and documentation we obtain about or from you may impact whether or not you are eligible to use the Service and whether we accept your Account application and we retain the right, in our sole discretion, to accept, refuse and/or remove you from the Service based on such results. As well, without further notice to you, the results of such background checks, other searches and/or any other information and documentation we obtain about or from you may either be (a) displayed on the Service for other users of the Service to see; and/or (b) sent to a Client upon their request. 

Further Agreements
You agree that you will not (a) make any misrepresentation regarding Inward, any User or Client, the Service or your status as a User; (b) engage in any activity in a manner that is inconsistent with your obligations under the Terms; and/or (c) engage in any fraudulent activity with Inward, a User or a Client or in connection with your provision of the Care Services. If we suspect that you have engaged in any fraudulent activity, we may, as applicable, withhold applicable fees or other payments for bookings in question. You are not authorized to operate any type of machinery or automotive equipment and/or handle cash, negotiables or other valuables while providing Care Services.

Under no circumstances shall you hold yourself out as or be considered an agent, employee, joint venture, or partner of Inward. Unless with our express permission, you have no authority to and will not exercise or hold yourself out as having any authority to enter into or conclude any contract or to undertake any commitment or obligation for, in the name of or on behalf of us. You are free to provide (a) Care Services to multiple Clients, as booked through the Service, subject to the Terms; and/or (b) services to other health care facilities who have not contacted you through the Service. Nothing herein is intended to or shall be construed as creating any exclusive agreement with a Client or Inward. These Terms shall not restrict you from acquiring similar, equal or like services from other entities, sources or providers. You shall supply and use your own equipment necessary to effectively provide Care Services.

You agree to pay all applicable federal and provincial taxes based on your provision of the Care Services or in any way related to the Terms. You are responsible for reporting any and all income to the relevant authorities in your home (or any other applicable) jurisdiction. You agree that neither we nor the Released Parties (as defined below) shall have any liability or responsibility for the withholding, collection or payment of any taxes, employment insurance premiums, pension plan contributions, benefits or any other deductions or withholdings, if and as applicable, on any amounts paid to you through the Service. You agree to indemnify us and the Released Parties from any and all claims, penalties, fees or other liabilities in respect of your failure to withhold and/or remit any applicable taxes, employment insurance premiums, pension plan contributions, benefits or similar deductions or withholdings. 

Fees and Tracking of Hours Worked for Healthcare Users
The Service facilitates payments from Clients to Healthcare Users for work completed by Healthcare Users, as booked through the Service. Inward shall, on a bi-monthly basis, charge certain Clients for the Fees (as defined below) and any applicable taxes. Inward shall then remit to you, the Healthcare User, the Fees and any applicable taxes along with a statement outlining the details of the Fees.

The Service provides for non-negotiable hourly rates for each Healthcare User (the "Rates"). The Rates are determined by Inward based on the kind of Care Services being provided and the associated industry standard rates. The Rates may change (increase or decrease) at any time at Inward's sole discretion. Upon accepting a booking through the Service, you expressly acknowledge that you accept the Rates associated with such booking. The Rates are then applied to the hours worked by you on each booking (the "Fees"). To be eligible to receive payment of the Fees, through an Application, you must track the hours worked for each booking. If any disputes arise as to the tracking of such time that require changes to the start or stop time, such disputes must be raised with us directly for resolution.

Bi-weekly, Inward shall pay you the Fees due and owing by direct deposit to the bank account that is registered on your Account or provided in your Registration Data. You authorize us to process your bi-weekly payment of the Fees, including any applicable taxes. You acknowledge and agree that we use third-party payment processors for all credit card and related billing and payment charges and your personal and banking information is provided to them when you provide it to us. Please contact us if you have any questions about our third-party payment processor. 

Cancellation of a Healthcare User Scheduled Job
Once a Client and a Healthcare User make and accept a booking request, either party may cancel the booking anytime up to two (2) hours prior to the start time. Where a cancellation of a scheduled job is made by a Healthcare User more than twenty-four (24) hours or by a Client more than twelve (12) hours prior to the agreed upon start time, neither party shall be charged any cancellation fees as it relates to such booking.

Where a cancellation of a scheduled job is made by a Client within twelve (12) hours prior to the agreed upon start time, you shall receive a cancellation fee for the equivalent amount of three (3) hours of work done at the applicable Rate for the scheduled job. All cancellation fees and payments referred to in this paragraph shall hereinafter be referred to as the "Client Cancellation Fees". The amount of and terms associated with the Client Cancellation Fees may change (increase or decrease) at any time. 

Ownership, Copyright and Trademarks
In these Terms the content on the Service, whether made available to you or provided by you, including, without limitation, all User Content (as defined below), information, data, logos, marks, designs, graphics, pictures, sound files, other files, and their selection and arrangement, is called "Content".

Content provided by users of the Service is called "User Content". User Content is the property of its respective owners (e.g. the user of the Service that inputted it). User Content on the Service may include posted information, images, reviews, communication between users of the Service, Verifying Information, Client Verifying Information and other data uploaded by a user to the Service. Inward's only right to use that User Content is the limited licenses to it granted in these Terms. Those licenses are described in Section 12 of these Terms.

Other than User Content, the Service and any other software used to create and operate the Service is the property of Inward or its licensors, and is protected by Canadian and international copyright laws, and all rights to the Service, such content and such software are expressly reserved. All trademarks, registered trademarks, product names and company names or logos mentioned in the Service are the property of their respective owners.

Your User Content is your responsibility. We have no responsibility or liability for it, or for any loss or damage your User Content may cause to you or other people. Although we have no obligation to do so, we have the absolute discretion to remove, screen or edit, without notice, any User Content posted or stored on the Service, and we may do this at any time and for any reason. You are solely responsible for maintaining copies of and replacing any User Content you post or store on the Service. You agree that we do not accept or assume responsibility, nor shall you hold us liable or responsible for the accuracy or reliability of any information provided by any user of the Service on or off the Service. User Content submitted to any public area of the Service will be considered non-confidential.

If you believe that your copyrighted work has been copied in a way that constitutes copyright infringement and is accessible on the Service, please notify us. While we take no responsibility for any User who breaches your copyright or other intellectual property rights, we may, in our sole discretion and without liability, undertake to attempt to contact the infringer on your behalf and/or cancel the infringer's Account. 

License to Use the Service, License Restrictions and Restricted Activities
Inward grants to you a revocable, non-exclusive, non-sublicensable license to use the Service, access the Service and to view the Content (the "License").

Other than as expressly permitted in the Terms, the Service, the Content and the License are subject to the following restrictions and Account terms:

a) The Service and your Account is for your use only. You may not resell, lease or provide it in any other way to anyone else, except as permitted through the Service.

b) You may not make or distribute copies of the Service.

c) You may not alter, merge or translate the Service, or decompile, reverse engineer, disassemble, or otherwise reduce the Service to a human-perceivable form.

d) You may not modify, reproduce or create derivative works based on the Service and/or the Content.

e) You may not use the Service for any application deployment or ultimate production purpose.

f) You may not use the Service to develop any application, offering or service having the same or similar primary function as the Service.

g) You may not remove or modify any copyright, trademark or other proprietary notices that have been placed in the Content.

h) You may not otherwise use the Service or the Content other than for its intended purpose.

i) You may not (i) impersonate any person or entity; (ii) stalk, threaten, or otherwise harass any person or entity; and/or carry any weapons.

j) Except as expressly permitted above, any use of any portion of the Content without the prior written permission of its owner is strictly prohibited and will terminate the License granted in this Section, the Terms and your Account with us. Any such unauthorized use may also violate applicable laws, including without limitation copyright and trademark laws.

k) Unless explicitly stated herein, nothing in the Terms may be construed as conferring any license to intellectual property rights, whether by estoppel, implication or otherwise. The License in this Section is revocable by Inward at any time.

l) Your use of the Service and the Content must not infringe or violate the rights of any other party, breach any contract or legal duty you have to any other parties or violate any applicable law (including, without limitation, any patent, trademark, trade secret, copyright or other intellectual or proprietary rights).

m) You may not act or provide in any manner and/or post, upload to, transmit, distribute, store, create or otherwise publish through the Service any message, data, information, text, music, sound, photos, graphics, code or other material, that is unlawful, libelous, defamatory, obscene, pornographic, indecent, lewd, suggestive, harassing, racist, prejudiced, threatening, invasive of privacy or publicity rights, abusive, inflammatory, fraudulent or otherwise objectionable in the sole opinion of Inward.

n) You may not (i) index, scrape "data mine", survey or in any way reproduce or circumvent the navigational structure or presentation of the Service; (ii) link directly or indirectly to any other websites, applications or services.

o) You may not transfer or sell your Account, password and/or identification to any other party.

p) You must comply with and abide by the User Content Guidelines (as defined below). 

Your Limited License of Your User Content to Inward
We do not claim any ownership interest in your User Content, but we do need the right to use your User Content to the extent necessary to operate and provide the Service, now and in the future. For example, if a Client makes a Posting, we need a license to display that User Content on the Service, and we need the right to sublicense that User Content to other users of the Service so that they can view that User Content.

Therefore, by posting or distributing User Content to or through the Service, you (a) grant Inward and its affiliates and subsidiaries a non-exclusive, royalty-free, transferable right to use, display, perform, reproduce, distribute, publish, modify, adapt, translate and create derivative works from such User Content, and otherwise use any and all User Content for any purpose and in the manner in and for the purposes which the Service from time to time use such User Content; and (b) represent and warrant that (i) you own and control all of the rights in and to the User Content, or otherwise have the lawful right to post and distribute that User Content, to or through the Service; and (ii) the use and posting or other transmission of such User Content does not violate the Terms (including the restrictions described Section 12).

If your User Content is intended for the use of other users of the Service, you also grant us and our affiliates and subsidiaries a non-exclusive, royalty-free, transferable right to sublicense such User Content to such users for their use in connection with their use of the Service, as described in this Section.

These licenses from you are non-exclusive because you have the right to use your User Content elsewhere. They are royalty-free because we are not required to pay you for the use of your User Content on the Service. And they are transferable because we need the right to transfer these licenses to any successor operator of the Service. Our rights to "modify, adapt, translate, and create derivative works from" are necessary because the normal operation of the Service does this to your User Content when it processes it for use in the Service. 

User Content Guidelines
You agree not to post, upload to, transmit, distribute, store, create or otherwise publish through the Service any of the following ("User Content Guidelines"):

a) content that would constitute, encourage or provide instructions for a criminal offense, violate the rights of any party or that would otherwise create liability or violate any local, provincial, state, national or international law;

b) content that is intended to advertise the services of another person or entity;

c) private information of any third-party, including without limitation, addresses, phone numbers, email addresses and credit card numbers, unless that third-party has expressly consented to such use;

d) viruses, corrupted data or other harmful, disruptive or destructive files; and/or

e) content that is unrelated to the Service.

Reviews posted on the Service must comply with the following:

a) users of the Service who wish to post a review of a User or a Client must have an Account;

b) reviews must be helpful and reasonable and must only accurately describe the true experience that the user of the Service had with such other user of the Service in a prior booking (i.e. no hearsay);

c) reviews must be legal and must not infringe the rights of any party;

d) reviews must comply with the User Content Guidelines (as outlined and defined below);

e) reviews must not be written by or be about minors (under the age of 18); and

f) reviews may not be of a commercial nature (including the posting of any web addresses, links, HTML or other coding or promotional items).

Reviews on the Service are the sole, subjective opinion of the users of the Service who post them. Inward does not endorse any of the reviews posted on the Service and reserves the right to review and/or delete a review for any reason, including, but not limited to, a contravention of this Section. If you believe that the review was written in a manner that contravenes the Terms, you may request a removal of such review through the Service.

Any use of the Service or portions of the Service in violation of the foregoing violates the Terms and may result in, among other things, termination or suspension of your rights to use the Service. 

Security of the Service
To ensure reliability and to protect the Service, Content and User Content, we use high grade hosting services and security technologies that we believe will provide you with a secure and safe environment. For example, all Content and information on the Service is encrypted using SSL certificates.

However, no system is perfectly secure or reliable. The internet is an inherently insecure medium, and the reliability of hosting services, internet intermediaries, your internet service provider, and other service providers cannot be assured. When you use the Service, you accept these risks and the responsibility for choosing to use a technology that cannot guarantee complete security and reliability. 

Third-Party Software and/or Open Source Software; Third-Party Service Providers; Third-Party Partners; Independent Contractors and Linked Sites

The Service may contain and/or may connect to third-party software and/or open source software, which may be subject to third-party licenses and require notices and/or additional terms and conditions ("Third-Party Licenses"). These Third-Party Licenses are made a part of and incorporated into the Terms. By accepting the Terms, you are also accepting the Third-Party Licenses, if any. You agree that nothing in the Third-Party Licenses shall, in any way, alter the Terms or your obligations hereunder. To view Third Party Licenses, please contact us..

In the course of using your Account with us or using the Service, you may be required or by your actions may be deemed, to consent to the terms of agreements provided by certain third-party service providers, including but not limited to, payment processors, social media login account providers (Facebook, Twitter, Google, Yahoo etc.), credit card companies and banks. You agree that nothing in those agreements shall, in any way, alter the Terms or your obligations hereunder.

Inward may hire or engage one or more third-party partners to perform any or all of the its obligations under the Terms. We operate the Service in conjunction with our independent contractors. Our independent contractors and third-party partners may have access to your personal or business information in providing services to us, or providing you with access to the Service. We may use a variety of third-party service providers, independent contractors, employees and servers in locations both inside and outside of Canada, which may make your personal or business information the subject of foreign laws and foreign legal proceedings.

Whether or not we are affiliated with websites or third-party vendors that may be linked to the Service, we are not responsible for their content (the "Linked Sites"). The Linked Sites are for your convenience only and you access them at your own risk. We and other users of the Service may provide links and references to material on other websites or applications not owned or operated by us. Links found on the Service are not an endorsement and we do not represent or warrant the accuracy or truth of the contents of information found on said websites. You access those links and corresponding sites at your own risk. 

Warranty and Disclaimer
EVERYTHING ON THE SERVICE AND PROVIDED AS PART OF THE SERVICE IS PROVIDED ON AN "AS IS" BASIS WITHOUT WARRANTIES FROM INWARD OF ANY KIND, EXPRESS OR IMPLIED. INWARD EXPRESSLY DISCLAIMS ALL OTHER WARRANTIES, EXPRESS OR IMPLIED, INCLUDING WITHOUT LIMITATION, IMPLIED WARRANTIES OF MERCHANTABILITY, FITNESS FOR A PARTICULAR PURPOSE, TITLE AND NON-INFRINGEMENT. INWARD DOES NOT REPRESENT OR WARRANT THAT THE SERVICE, CLIENT VERIFYING INFORMATION, VERIFYING INFORMATION, USER CONTENT OR CONTENT IS ACCURATE, COMPLETE, RELIABLE, CURRENT OR ERROR-FREE, AND EXPRESSLY DISCLAIMS ANY WARRANTY OR REPRESENTATION AS TO THE ACCURACY OR PROPRIETARY CHARACTER OF THE SERVICE, CLIENT VERIFYING INFORMATION, VERIFYING INFORMATION, USER CONTENT AND/OR THE CONTENT OR ANY PORTION THEREOF.

WHILE WE STRIVE TO HAVE ERROR FREE AND UNINTERRUPTED SERVICE, WE DO NOT GUARANTEE THE ABSENCE OF INTERRUPTIONS NOR SHALL YOU HOLD US LIABLE FOR ANY DAMAGE SUCH INTERRUPTIONS MAY CAUSE. THERE ARE POTENTIAL RISKS, INCLUDING BUT NOT LIMITED TO THE RISK OF PHYSICAL HARM, WHEN YOU DEAL WITH SOMEONE (PERSON ON ENTITY) YOU CONNECT WITH THROUGH THE SERVICE. YOU ASSUME ALL RISKS ASSOCIATED WITH DEALING WITH OTHER PERSONS AND/OR ENTITIES WITH WHOM YOU MEET, CONTRACT WITH OR COME IN CONTACT THROUGH THE SERVICE. WE PROVIDE NO ASSURANCES, GUARANTEES OR REPRESENTATIONS (EXPRESS OR IMPLIED) REGARDING THE QUALITY, REPUTATION, LEGALITY, INTEGRITY, RESPONSIBILITY OR ACTIONS OF ANY CLIENTS, WHETHER IN PUBLIC, PRIVATE, ONLINE OR OFFLINE INTERACTIONS. EVEN IF LISTED ON THE SERVICE, AND EVEN IF A USER HAS RECEIVED FAVORABLE REVIEWS ON THE SERVICE, WE DO NOT ENDORSE, REFER OR RECOMMEND ANY CLIENTS. THE ENTIRE RISK ARISING OUT OF YOUR USE OF THE SERVICE REMAINS SOLELY WITH YOU, TO THE MAXIMUM EXTENT PERMITTED UNDER APPLICABLE LAW.

SOME JURISDICTIONS DO NOT ALLOW THE DISCLAIMER, EXCLUSION OR LIMITATION OF CERTAIN WARRANTIES, LIABILITIES AND DAMAGES, SO SOME OF THE ABOVE DISCLAIMERS, EXCLUSIONS AND LIMITATIONS MAY NOT APPLY TO YOU. IN SUCH JURISDICTIONS, OUR WARRANTIES AND LIABILITY WILL BE LIMITED TO THE FULLEST EXTENT PERMITTED BY APPLICABLE LAW. 

Limitation of our Liability
You waive and shall not assert any claims or allegations of any nature whatsoever against Inward, its affiliates or subsidiaries, their contractors, vendors or other partners, any of their successors or assigns, or any of their respective officers, directors, agents or employees (collectively, the "Released Parties") arising out of or in any way relating to the use of the Service, Client Verifying Information, Verifying Information or the Content, including, without limitation, any claims or allegations relating to the alleged infringement of proprietary rights, alleged inaccuracy of Content or Client Verifying Information, Verifying Information or allegations that Inward and/or any Released Party has or should indemnify, defend or hold harmless you or any third-party from any claim or allegation arising from your use or other exploitation of the Service. You use the Service at your own risk.

Without limitation of the foregoing, you agree that, to the fullest extent permitted by law, in no event will Inward or any other Released Party be liable, howsoever caused, for any direct, indirect, special, incidental, punitive, exemplary or consequential damages, or any other damages of any kind, including but not limited to loss of use, loss of profits or loss of data, whether in an action in contract, tort (including but not limited to negligence) or otherwise, arising out of or in any way connected with the use of the Service, Client Verifying Information, Verifying Information or the Content, including without limitation, any damages caused by or resulting from your reliance on the Service, Client Verifying Information or other information obtained from or by Inward or any other Released Party or accessible via the Service, or that result from mistakes, errors, omissions, interruptions, deletion of User Content or other data, defects, viruses, delays in operation or transmission or any failure of performance, whether or not resulting from acts of god, communications failure, theft, destruction or unauthorized access to Inward or any Client, User, user of the Service or other Released Party's records, programs or services, regardless of legal theory and whether or not we have been warned of the possibility of such damages and whether those damages were foreseeable or not.

The OMA shall not be responsible for any liability, claim, loss, or allegation that results from your participation in or use of the Service.

In no event shall the aggregate liability of Inward, whether in contract, warranty, tort (including negligence, whether active, passive or imputed), product liability, strict liability or other theory and/or for any and all claims relating to or in any way arising out of or related to the use of the Service, or in any way related to the Terms, exceed any amount paid by you for access to the Service during the two (2) months prior to the date of any claim, if any.

To the fullest extent permitted by law, without limiting the generality of this Section, or any other section limiting our liability, you agree that we shall not be responsible for the acts or omissions, including but not limited to, the negligent acts or omissions, of our independent contractors, third-party partners, employees, clients and/or any other third-party service providers.

If you are dissatisfied with the Service, or do not agree with any part of the Terms, or have any other dispute or claim with or against us or any other Released Party, then your sole and exclusive remedy is to discontinue accessing and using the Service. 

Indemnification
You shall defend, indemnify and hold harmless Inward and the other Released Parties from any and all claims, losses, demands, damages, costs, expenses, proceedings and liabilities (including reasonable legal fees) of every kind and nature, known and unknown, which may arise from or are in any way connected with, among other things, (i) your violation of the Terms; (ii) your violation of any third-party right or the rights of another user of the Service; (iii) any breach of a representation or warranty made by you to us, either in the Terms or otherwise; (iv) our use of your User Content and Verifying Information uploaded to the Service or otherwise provided to us; (v) the use of the Service by any person to whom you give access to your Account; and/or (vi) your use of, access to, and/or activities in connection with the Service.

Inward reserves the right, but has no obligation, to monitor and/or manage disputes between you and other users of the Service. If you have a dispute with other users of the Service, you release and hereby agree to indemnify, defend and hold harmless Inward and the Released Parties from any and all claims, demands, losses, damages, costs, expenses, proceedings and liabilities (including reasonable legal fees) of every kind and nature, known and unknown, arising out of or in any way connected with such dispute. 

Waiver of Class Proceedings and Trial By Jury and Disclosure Of Information Pursuant To Court Order, Subpoena Or Other Legal Process

To the extent permitted by law, you hereby waive your right to participate in any class action lawsuits against us and/or a Released Party. To the extent permitted by law, you further waive any right to a trial by jury, should such a right exist, in relation to any legal dispute connected to or in any way arising out of the Terms.

We reserve the right to provide your User Content, Registration Data, Verifying Information and other user information (including but not limited to your personal and/or business information) uploaded or collected by the Service, to third-parties, if required by law (such as in response to a subpoena, court order or other legal process in any jurisdiction), and to cooperate with law enforcement authorities in the investigation of any criminal or civil matter.

If we are required by law to make any disclosure of your User Content, Registration Data, Verifying Information or personal and/or business information, we may (but are not obligated to) provide you with written notice (to the extent permitted by law) prior to such disclosure so that you may take appropriate action. 

Termination/Modification of License and Site Offerings
Notwithstanding any provision of the Terms, we reserve the right, without notice or liability to you, in our sole discretion and without cause or justification, to (a) terminate your license to use the Service, or any portion thereof; (b) block or prevent your future access to and use of all or any portion of the Service or the Content; (c) change, suspend or discontinue any aspect of the Service or the Content; and/or (d) impose limits on the Service or the Content. The Service is not available to users who have had their Account temporarily or permanently deactivated.

As the Service continues to change, we may, at any time, in our sole discretion, revise the Terms by updating this page or the page hosting the relevant policy, rule, guideline, obligation and/or agreement. If any information or terms posted to the Service concerning fees, tax, discounts, refunds or cancellations are posted in error, we reserve the right to amend those terms. The date of the last version of the Terms is posted above. We may notify you of any significant changes to the Terms by sending a notice to the email address registered on your Account or provided in your Registration Data, or by placing a notice on the Website or the Applications visible to you the next time you access the Website or the Applications. Unless otherwise specified, any changes or modifications will be effective immediately upon posting of the revisions on the Website or the Applications. You are responsible for reviewing the amendments to the Terms and you are deemed to have accepted and agreed to such amendments by accessing and using the Service after such amendments have been posted. If you do not agree with the amendments, you shall immediately stop accessing the Service and terminate your Account, subject to the terms and conditions provided for in the Terms. 

Communications and User Submissions
By creating an Account, you agree to receive certain communications from Inward. For example, you will receive notifications, our newsletter and/or other promotional emails. You can opt-out of non-essential communications. Notices that we give you (other than notice of amendment of the Terms, which is discussed below) may be provided in any of the following ways. First, we may email you at the contact information you provide in your Registration Data. Second, we may post a notice to you in the User Account page of the Applications. Third, we may post the notice elsewhere on the Website or Applications. When we post notices on the Website or Applications, we post them in the area that is suitable to the notice. It is your responsibility to periodically review the Website or Applications for notices.

The Service may provide communication channels such as forums, communities or chat areas ("Communication Channels") designed to enable you to communicate with Clients. Inward is under no obligation to monitor these Communication Channels, but may do so and reserves the right to review materials posted to the Communication Channels and to remove any materials, at any time, with or without notice for any reason, at its sole discretion. Inward may also terminate or suspend your access to any Communication Channels at any time, without notice, for any reason. You acknowledge that chats, Postings, or materials posted by users of the Service on the Communication Channels are neither endorsed nor controlled by Inward, and these communications shall not be considered reviewed or approved by Inward. You will be solely responsible for your activities within the Communication Channels and under no circumstances will Inward be liable for any activity within the Communication Channels. You agree that all your communications within the Communication Channels are public, and you have no expectation of privacy regarding your use of the Communication Channels. Inward is not responsible for information that you choose to share on the Communication Channels, or for the actions of other users of the Service.

Subject to the Privacy Policy, you acknowledge that Inward is free to use, reproduce, modify, disclose, transmit or post any communications, whether verbal or in writing, including data, information, ideas, inventions, concepts, techniques, know-how evaluations, questions, comments, suggestions, or similar, you transmit to Inward ("User Submissions"), for any purpose whatsoever, including, but not limited to, developing, manufacturing and marketing products using such information, without acknowledgement or compensation to you, and you waive any claim of ownership or compensation or other rights you may have in relation to the User Submissions. We actively review User Submissions for new ideas. If you wish to preserve any interest you might have in your User Submissions, you should not share them with us through the Service or otherwise. 

Applicable Law and Venue
The Service is controlled by Inward and operated by it from its offices in Toronto, Ontario. You and Inward both benefit from establishing a predictable legal environment in regard to the Service. Therefore the Terms, all documents incorporated by reference and your relationship with us shall be governed by, construed and enforced in accordance with the laws of the Province of Ontario, Canada, (and any Canadian federal laws applicable therein) as it is applies to agreements entered into and to be performed entirely within such province and, to the extent permitted, without regard to any conflict of laws provisions. The United Nations Convention on Contracts for the International Sale of Goods does not apply to the Terms.

You hereby agree to irrevocably and unconditionally submit to the exclusive jurisdiction of the courts and tribunals of Ontario, Canada (including the Federal courts and tribunals as applicable therein) to settle any disputes arising out of or in any way related to the Terms, all documents incorporated by reference and your relationship with us.

If you choose to access the Service from locations other than Ontario, you will be responsible for compliance with all local laws of such other jurisdiction and you agree to indemnify Inward and the other Released Parties for your failure to comply with any such laws. 

Termination of Terms
You and Inward may terminate these Terms and your use of the Service at any time. When you terminate these Terms, you must cease using the Service immediately. When your account is terminated, any User Content you have uploaded to the Service may remain on the Service. The license you grant to us in Section 13 therefore survives the termination of these Terms. In addition, we may retain an archival copy of your User Content after termination, and you therefore hereby grant us a non-exclusive, perpetual, irrevocable license to maintain such archival copy for our internal business purposes. If these Terms expire or terminate for any reason, Sections 11, 12, 13, 17, 18, 19, 20, 21, 23, 24, 25 and any representations or warranties you make in the Terms shall remain binding and shall also survive indefinitely. 

Miscellaneous
If any provision of the Terms is found to be unlawful, void, or for any reason unenforceable, then that provision shall be deemed severable from the Terms and shall not affect the validity and enforceability of any remaining provisions. Where a provision in the Terms is found to be unlawful, void or for any reason unenforceable, a lawful or enforceable term which best reflects the intention of the provision, as originally drafted, shall substitute. Our failure to enforce any right or provision of the Terms will not be deemed a waiver of such right or provision. The Terms shall enure to the benefit of and are binding upon the parties and their respective successors and permitted assigns. You agree that we may assign any or all of our rights hereunder to any party without your consent. You are not permitted to assign any of your rights or obligations hereunder without the prior written consent of Inward, and any such attempted assignment will be void and unenforceable. Violation of the Terms may cause us irreparable harm and, therefore, you agree that we will be entitled to seek extraordinary relief including, but not limited to, temporary restraining orders, preliminary injunctions and permanent injunctions without the necessity of posting a bond or other security, in addition to and without prejudice to any other rights or remedies that we may have for a breach of the Terms. The Terms constitute the entire agreement between you and Inward regarding your use of the Service, and supersede all prior or contemporaneous communications whether electronic, oral or written between you and Inward regarding your use of the Service. The Terms shall not be modified except in writing, signed by you (or a duly authorized representative if you are an entity) and a duly authorized representative of Inward Inc. The parties confirm that it is their wish that the Terms, as well as any other documents relating to the Terms, including notices, have been and shall be drawn up in the English language only. Les parties reconnaissent avoir convenue que la présente convention ainsi que tous documents, avis et procédures judiciaires qui pourront être exécutés, donnés ou intentées à la suite des présentes ou ayant un rapport, direct ou indirect, avec la présente convention soient rédigée en anglais. 

Questions and Comments
If you have any questions regarding these Terms or your use of the Service, please contact us here: info@weareinward.com
See how Inward can support your team.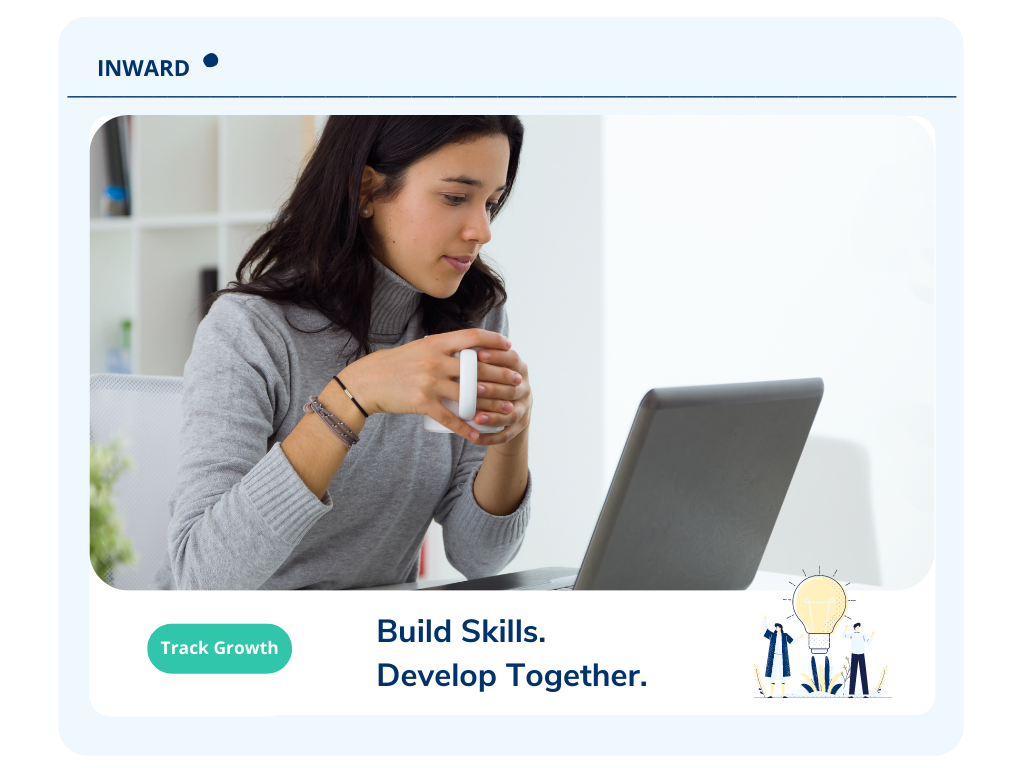 Get in touch.
Learn more about how Inward could be a fit for your team.