Tap into passion, purpose & innovation.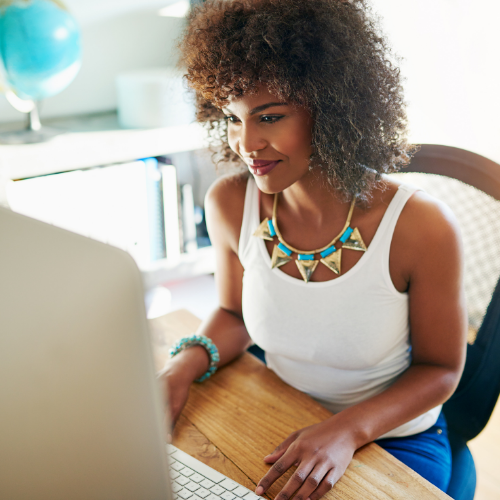 Creating access for the many.
Flexible & Affordable 
Month-to-month.
Designed for your team.
Pricing focused on access.
We believe in providing companies with a model that works for them and services not the few, but the many.

Customize your experience.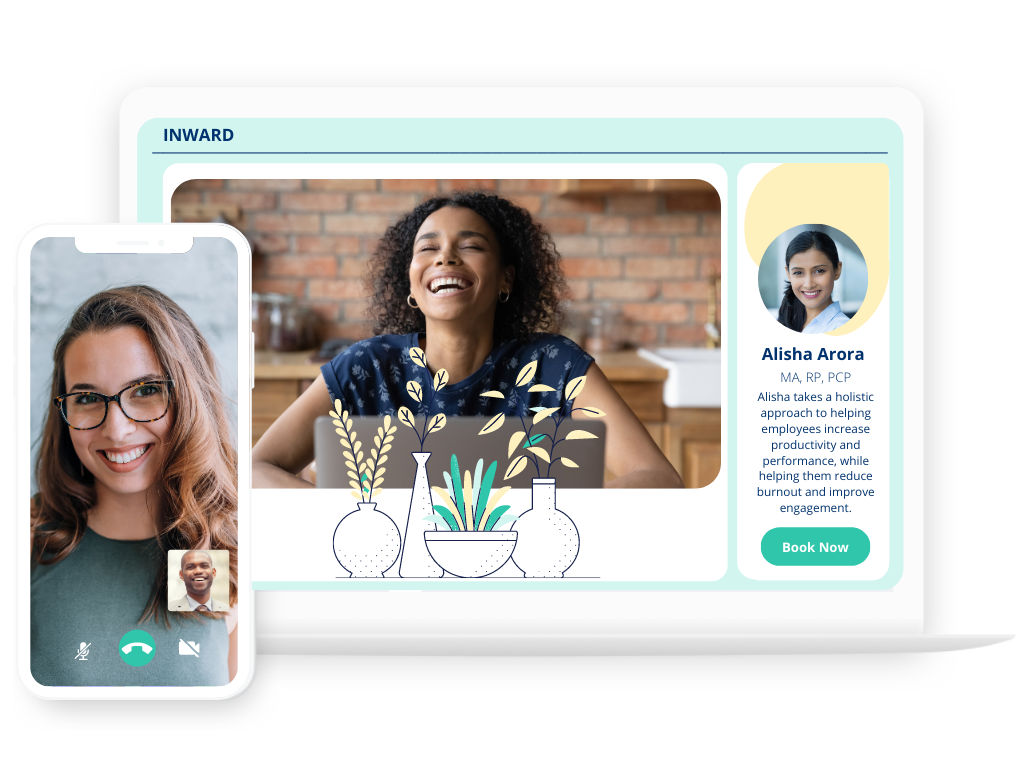 Access Coaching
Our Access Coaches have experience working will employee levels. Great for providing access to more team members.
Executive Coaching
Our Executive Coaches have experience working with challenges faced by Founders and Executives. Great for your top performers,
Providing one-on-one virtual coaching for your team.
1. Onboarding
We onboard the company and the employees.
We seek to understand your company vision, mission, values, and culture along with your challenges and goals.
We see where we can be of value and align our services to better meet your needs.
2. Matching
We match the company with a curated selection of practitioners best suited for their needs. Employees pick their best fit.
The top coaches and counsellors with organizational expertise chosen for unique goals and challenges.
3. Coaching
Employees start virtual one-on-one sessions with their practitioner.
Inward creates a frictionless experience for booking and online sessions.
We hire the best.
With our rigorous hiring process we take only the top 3% of certified coaches with expertise in employee and organizational optimization.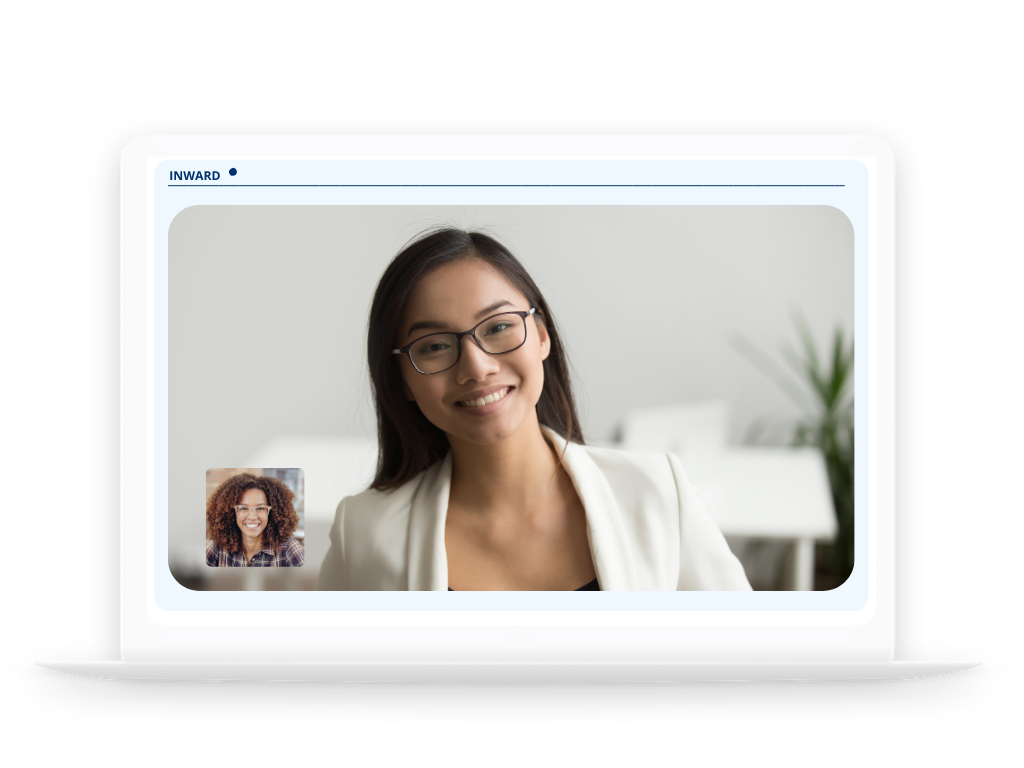 Organizational Expertise.
We ensure all our coaches have years of experience working with startups and high growth companies. Their expertise working with leaders and companies across industries makes them truly effective in their role.
 
Trained in the Inward Framework.
Our coaches are trained in our proprietary 'Inward Lead by Design Framework' focused on fostering communication, wellbeing, purpose, leadership and goal achievement.

Continuous Learning
We provide our coaches with access to the world's most innovative organizational psychology tools. They receive access to thought leaders and pioneers in the field.
Inward gave our team members the confidence and skills to transition into new roles.
See how Inward can support your team.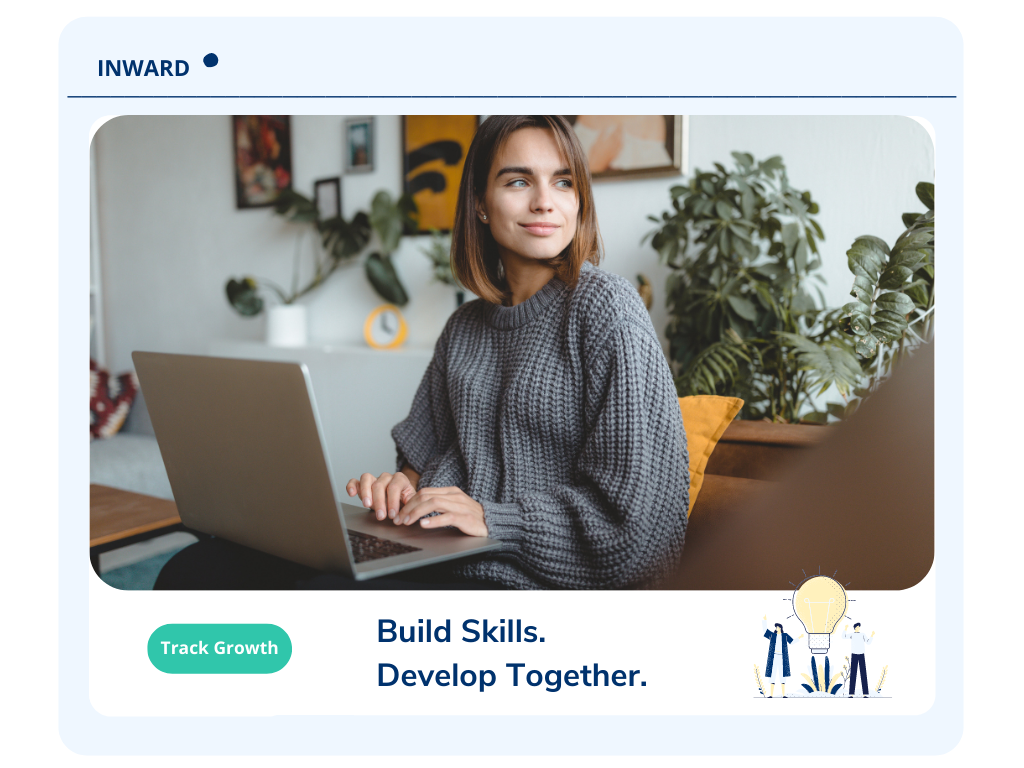 Get in touch.
Learn more about how Inward could be a fit for your team.