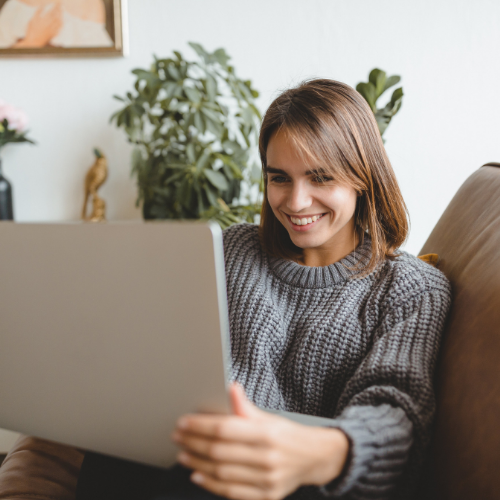 Privacy Policy
Inward Inc. ("Inward", "we", "us", "our" and terms of similar meaning) take your privacy rights very seriously. We are committed to transparently describing our privacy practices, including how we collect, use and disclose (a) your personal or personally identifiable information or business information about a Client (if and as applicable) ("Information"); and (b) data we obtain from your activity on the Service ("Data") as part of providing the Service.
We encourage you to read and understand our Terms and Conditions that apply to your particular use of the Service (each being referred to herein as an "Agreement") and this privacy policy ("Privacy Policy") before accessing and/or using the Service. By accepting the applicable Agreement(s) and/or Privacy Policy or accessing and/or using the Service, you expressly consent to our collection, use and disclosure of Information and Data in accordance with this Privacy Policy. This Privacy Policy is incorporated into and subject to each Agreement.
 All capitalized terms that are applicable to you that are not otherwise defined herein obtain their meaning from each Agreement.
 1. What Information and Data Do We Collect?a. General. Our primary purpose in collecting Information and Data from you voluntarily is to provide you with a safe, smooth, efficient, and customized experience when using the Service. We will only ask for and collect Information and Data that we consider necessary for achieving this purpose.
 b. Information Provided by Users.i. You can browse the public facing sections of the Service without telling us who you are or revealing any Information. However, in order to use the Service, you must register for an Account and/or Login. When registering for an Account and/or Login, you must provide Information as requested or where indicated on the Service. At that time, you will no longer be anonymous to us. Where possible, we indicate which fields are required and which fields are optional. In addition, as you use the Service, you may be required, from time to time to share through the Service (either with us or other users) Information, which may include, without limitation:A. Caregivers: your name, address, phone number, e-mail address, password, photo and/or Verifying Information.
 B. Clients and their Users: the Client's business name, address, phone number, e-mail address, password, business logo, trademarks and/or Verifying Information and the User's name, e-mail address, phone number and/or password.ii. You represent that you have the right and authority or have obtained all necessary consents and approvals to provide any Information, including any Information of another individual or entity, that is provided by you to Inward and/or another user through the Service or otherwise.
 iii. If, as a Caregiver, you are able to and do sign up for an Account using a Third-Party Provider Account, we may also get basic Information from your Third-Party Provider Account profile, which may include your name, gender, profile photo and connections.
 iv. You always have the option to not provide Information by choosing not to use, access and/or become a user of the Service.c. Payment Method. If you have registered for an Account, we may collect your credit card, other payment and/or banking information. If and when you add a credit card, payment method and/or banking information to an Account, such information and your Information may be shared with our third-party payment processor(s). We do not store credit card, other payment and/or banking information on our servers.
 d. User Feedback. We may collect ratings and review Information from other users of the Service. Such ratings and reviews are made in accordance with each Agreement.
 e. Information and Data Collected Automaticallyi. When you use the Service, Inward automatically receives and records Data from your device, including, without limitation, your location, IP address, browser type (if applicable), operating Data, device Data, mobile carrier (if applicable), device and Application IDs, "cookie" information, and the page you requested. Unless otherwise stated in this Privacy Policy, Inward only uses this Data in aggregate form.
 ii. "Cookies" and similar technologies are small files placed on your computer and devices that assist us in providing the Service. We and our third party service providers use cookies and similar technologies to provide and personalize the Service, analyze use, target advertisements and prevent fraud. You can disable cookies in your browser settings, however, if you do so, some parts of the Service may not function properly.
iii. The Service uses location services made available online and by iOS, Android and other platforms. Location services allows location-based applications and websites, like the Service, to use Data from internet service providers, cellular, Wi-Fi, Global Positioning System (GPS) networks, and iBeacons to determine your approximate location. We use location services to facilitate the ordinary operation of the Service, including tracking the location of users and displaying that Data to other users in order to facilitate a Booking through the Service.2. How Do We Use Information and Data?We may use Information to determine your eligibility to have an Account and/or be given a Login and be a user of the Service. We may also use your Information and Data to provide to you the license to use the Service, to provide you with access to and use of the Service; communicate with you, either directly or through one of our partners, including for marketing and promotional purposes; to improve our marketing and promotional efforts; to advise of pricing and Service related updates; facilitate transactions and payments; resolve service disputes; troubleshoot problems; inform you about online and offline offers, products, services, events and updates; to analyze usage of the Service; to improve our content, service and product offerings; deliver information to you that, in some cases, is relevant to your interests; customize your experience, the content, layout and services; detect and protect us against error, fraud and other criminal activity; enforce each Agreement; provide you with system or administrative messages; and/or as otherwise described to you at the time of collection. These uses improve the Service and better tailor it to meet your needs, so as to provide you with a smooth, efficient, safe and customized experience while using the Service.3. Our Disclosure of Information and Dataa. General Disclosure. We may share your Information and Data with third parties only in the ways that are described in this Privacy Policy, each Agreement and in accordance with your consent. We will not share, sell or rent your Information and Data to third parties without your explicit consent.
b. Sharing Between Users. Clients/Users and Caregivers that have been connected for a Booking may be able to see basic Information about each other, including, as applicable, names, photos, ratings, Verifying Information and any other Information added to a user profile or to a Posting. Clients/Users and Caregivers may also be able to share Information with each other through Communication Channels available through the Service (as further outlined in each Agreement).
c. Anonymized Aggregated Data. We may aggregate and anonymize Data and use and disclose it for a variety of purposes, including analytics. However, in these situations, we do not disclose any Information.
 d. Public Areas of the Service. User activities in the public areas of the Service may be identifiable to an Account and/or Login (username), and all or certain users of the Service may be able to see your published content.
 e. Laws and Jurisdictions. Notwithstanding anything to the contrary in this Privacy Policy, we may preserve or disclose Information and Data if we believe that it is reasonably necessary to comply with a law, regulation or legal request; to protect the safety of any person; to address fraud, security or technical issues; or to protect our or any other person's or entity's rights or property. However, nothing in this Privacy Policy is intended to limit any legal defenses or objections that you may have to a third party's, including a government's, request to disclose your Information and Data.
 f. Sale of Business. We may disclose Information and Data to the acquiror or its agents in the course of the sale of our business. If we do this, the disclosure will be subject to confidentiality arrangements customary in such transactions.
 g. Storing and Processing Information and Data. In some cases, Information and Data that we collect may be stored or processed outside of Canada. When that occurs, we continue to protect the Information and Data with appropriate safeguards and data export requirements, but it may be subject to the legal jurisdiction of those countries and governmental authorities in those countries.
 h. Subsidiaries, Affiliates and Service Providers. We may use the services of affiliates, subsidiaries and/or unrelated service providers (collectively, "Third Parties") in connection with our provision of the Service, including, without limitation, for the processing of payments, off-premise data hosting and communication services. We may disclose your Information and Data to the Third Parties in the course of our use of their services. We take care to use Third Parties that we believe are reputable and capable of performing the services we require of them, including, without limitation, the handling of confidential information and Information and Data and the compliance with all applicable laws.4. Correcting and Updating Information and DataYou may review, delete and update your Information through your Account and/or Login or by contacting us, to ensure it is accurate and complete on the Service.5. Information and Data Retentiona. General Retention Policy. We keep Information and Data for as long as it is required for the purposes for which it was collected, which is determined in our sole discretion, in accordance with the applicable laws. Notwithstanding the foregoing, We may periodically de-identify (a) Information from collected Data in unused Accounts and Logins; and (b) unnecessary Information from Data collected elsewhere on and/or through the Service. Subject to the terms and conditions of this Privacy Policy and applicable law, with the exception of aggregated Data, we may delete unused Accounts and Logins and the Information and Data associated with them.
 b. Termination of Account and/or Login. If your Account and/or Login is terminated, we may deactivate it, but we may retain your Information and Data for a certain period of time and disclose it in a manner consistent with our practices under this Privacy Policy.6. Communication PreferencesYou can always unsubscribe from our commercial and promotional emails, but we may still send you communications relating to the applicable Account and/or Login and use of the Service.7. Children's PrivacyThe Service is not intended for children under the age of eighteen (18). Inward does not target its Service to children under eighteen (18). Inward does not intentionally or knowingly collect Information and Data from children under the age of eighteen (18) and does not knowingly allow such persons to use the Services.8. SecurityEach Account and/or Login is protected by a password for your privacy and security. You must prevent unauthorized access to an Account and/or Login by selecting and protecting your password appropriately and limiting access to your device. We strive to protect your Information and Data by putting in place a range of technical and organizational measures to safeguard and secure the Information and Data we receive from you, including without limitation, security technologies. We are continuously utilizing security measures to protect your Information and Data from unauthorized access or against loss, misuse or alteration. Despite our efforts, we cannot guarantee the security of any Information and Data. Unauthorized entry or use, hardware or Service failure and other factors, may compromise the security of Information and Data at any time.9. Other Information and Data CollectorsExcept as otherwise expressly included in this Privacy Policy, this document only addresses the use and disclosure of Information and Data we collect from you. To the extent that you disclose Information and Data to other parties through the Service, different rules may apply to their use, collection and disclosure of Information and Data. Since we do not control the Information and Data use, collection or disclosure policies of third parties, you are subject to their privacy policies. We encourage you to ask questions before you disclose Information and Data to others.10. Changes to This Privacy Policy Inward may amend this Privacy Policy from time to time. The use of Information and Data we collect is subject to the Privacy Policy and each Agreement in effect at the time the Information and Data is used. If we make any material changes in the way we use Information and Data you provide to us, we will notify you by (a) posting a notice on the Service; (ii) sending you an email at the address registered on the applicable Account and/or Login or provided in your Registration Data; and/or (iii) otherwise notifying you pursuant to the notice or modification provisions in the applicable Agreement. You are bound by any changes to the Privacy Policy and the applicable Agreement when you use the Service after such changes have been first posted, subject to the terms and conditions of each Agreement, as applicable.11. Questions?It is our goal to make our privacy practices easy to understand. If you have questions, concerns or if you would like more detailed information, please contact us at info@weareinward.com.
See how Inward can support your team.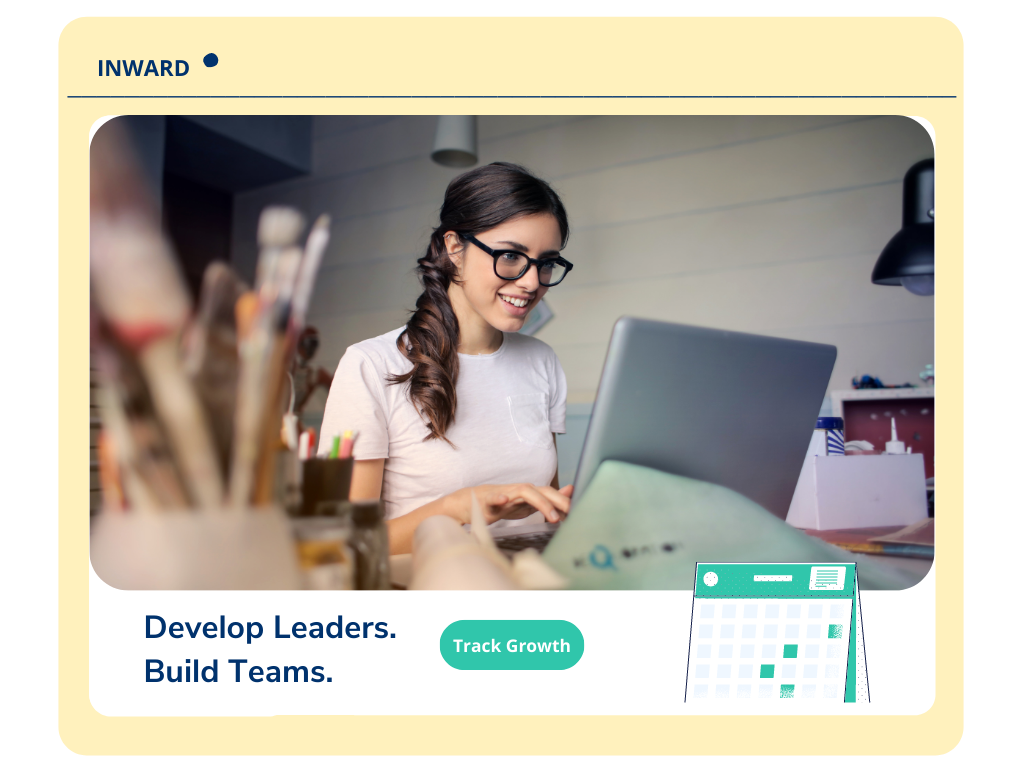 Get in touch.
Learn more about how Inward could be a fit for your team.