Realize employee potential inside & outside of work.
Virtual one-on-one coaching for all employees.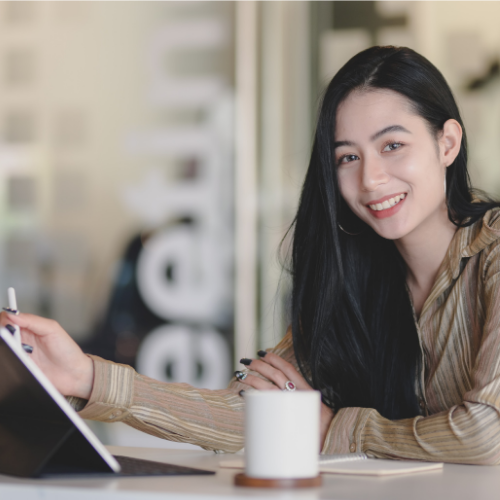 Leadership & Performance Coaching
Access Coaching
Affordable coaching available across your whole company.
Executive Coaching
Leadership coaching for Executives and Founders.
Workshops
Tailored workshops to help grow your team together.
Company Analytics
Reports and metrics to see progress over time.
Leadership is…
Hire the right people.

Give them the right tools.
Get out of their way.
We focus on #2.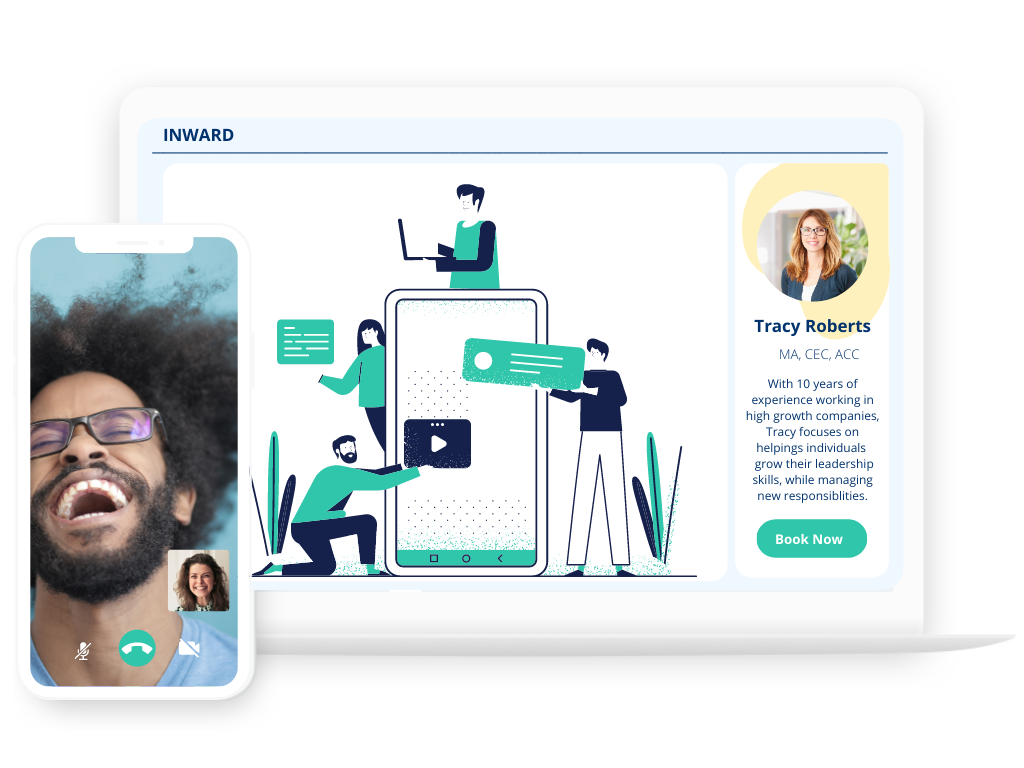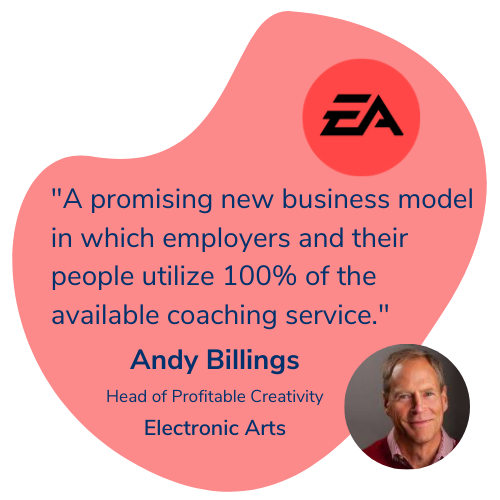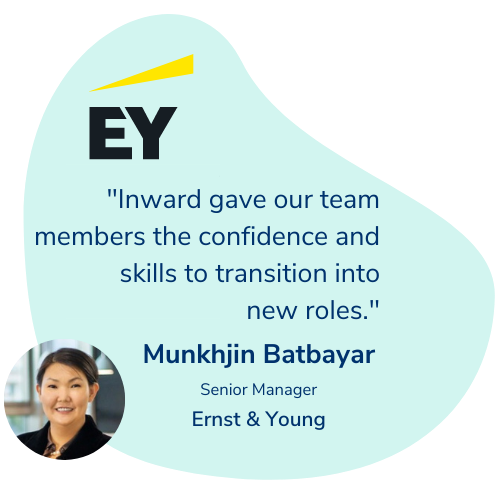 Inward hires the top 3% of coaches for virtual one-on-one coaching to help all employees reach their potential inside and outside of work. We're focused on quality, access and affordability. Inward works with venture-backed companies to tackle employee leadership, role transitions, performance and wellbeing.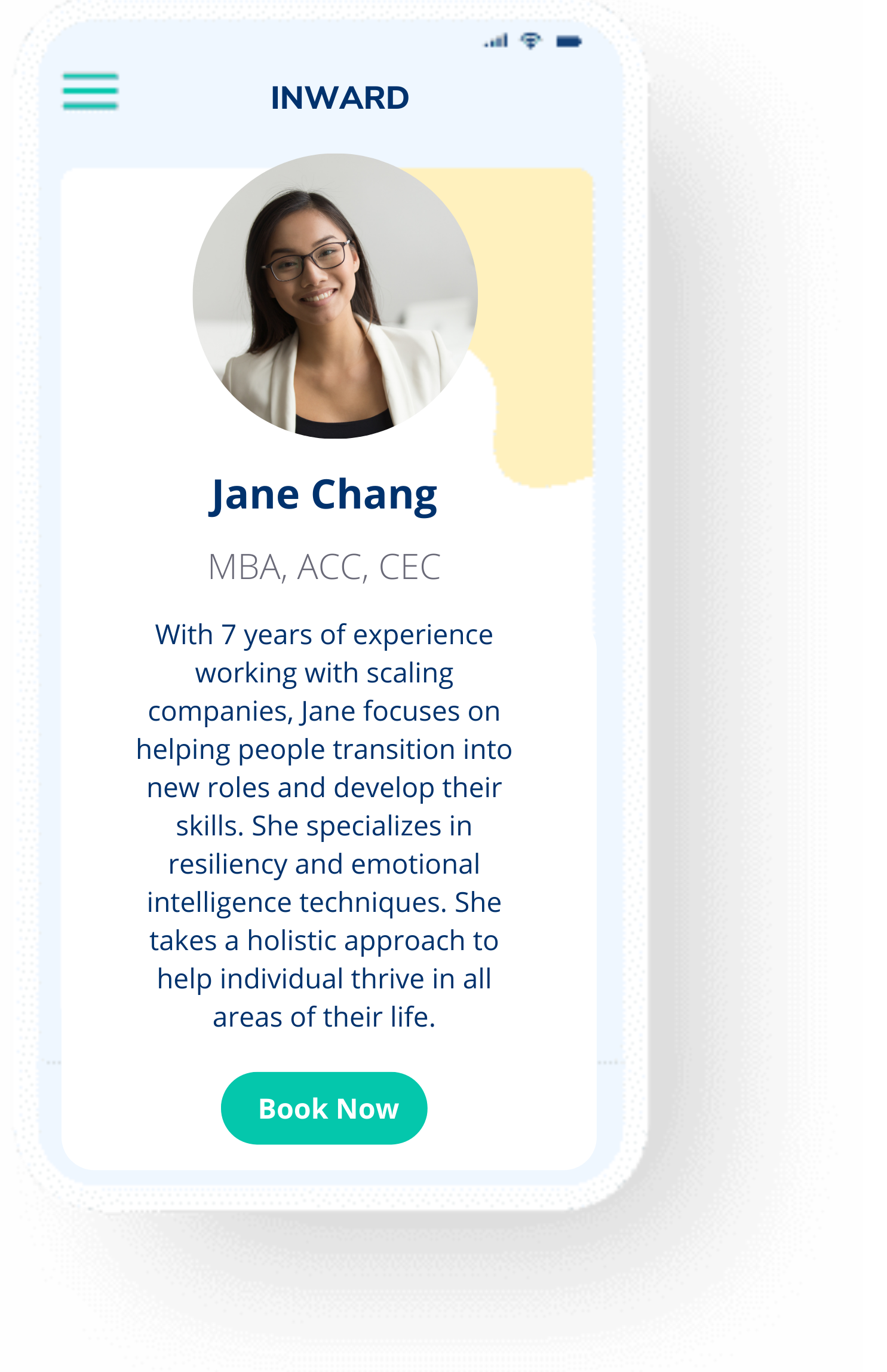 Licensed Practitioners with Organizational Expertise
The top certified coaches and counsellors WITH organizational and leadership experience and training.
Flexible & Affordable
Our platform is built around your needs. We are month-to-month and our pricing is built around accessibility.
Booking Made Easy
Intake, booking, and video call all accessible from one place
Reports with Insights & Analytics
Reports showcasing employee participation, psychological safety, performance and culture.
Inward is #1 for employee usage.
The best ROI. Period.
A benefit that doesn't go to waste.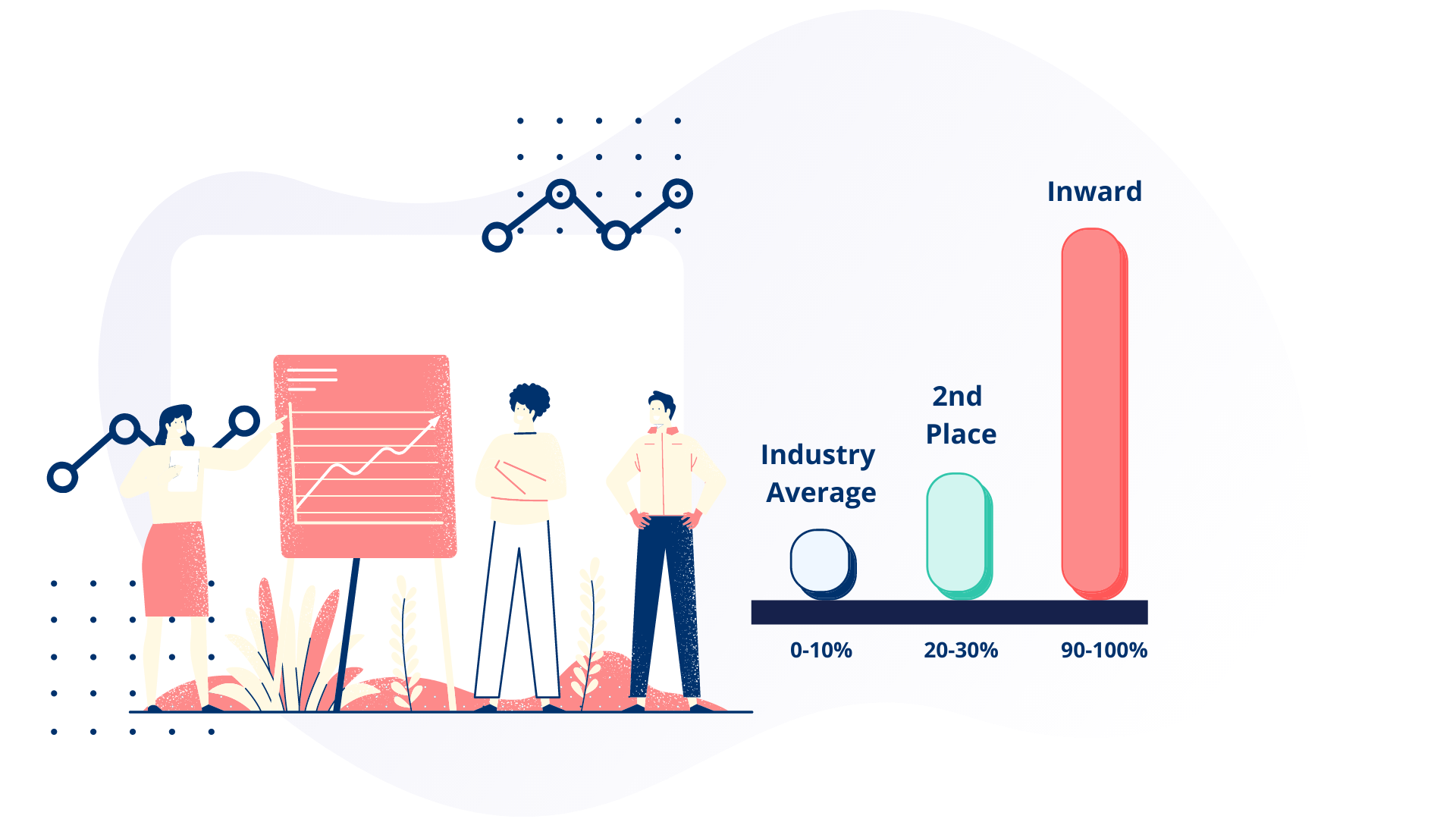 Inward has been massively impactful in our company culture and in supporting our new leaders. I'm blown away, month after month we continue to have 100% employee usage.
Personal + Professional Development for all.
Not just for the few but for the many.
No longer reserved for those at the top.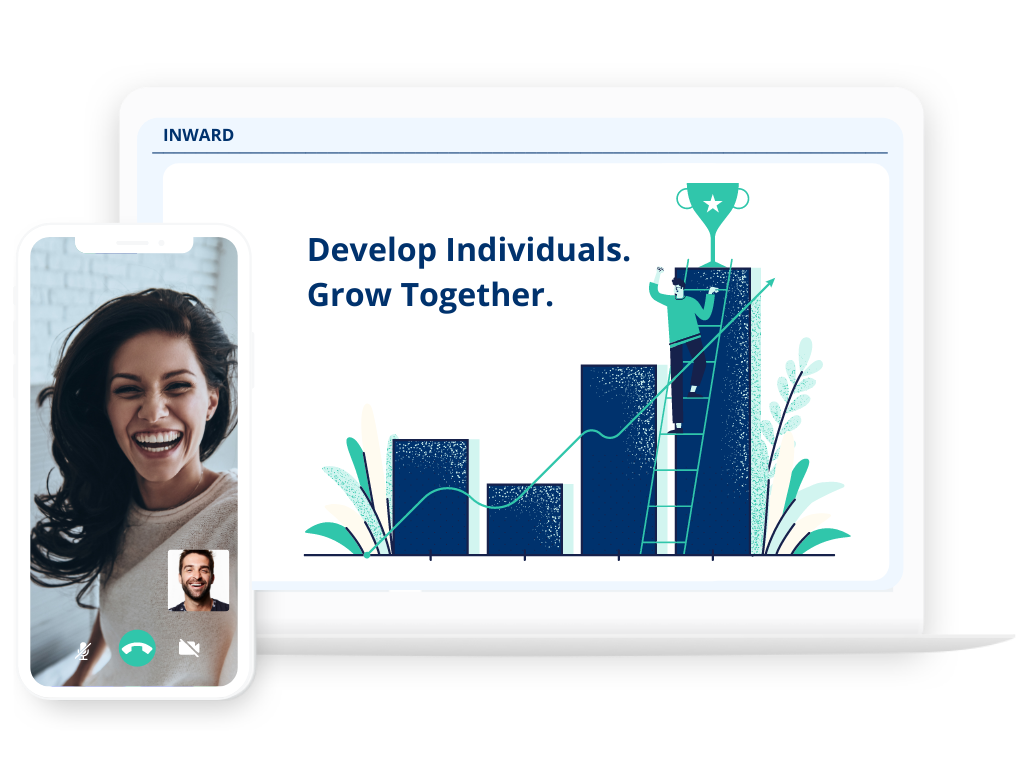 Holistic for the WHOLE Person.
Providing virtual one-on-one coaching for all employees.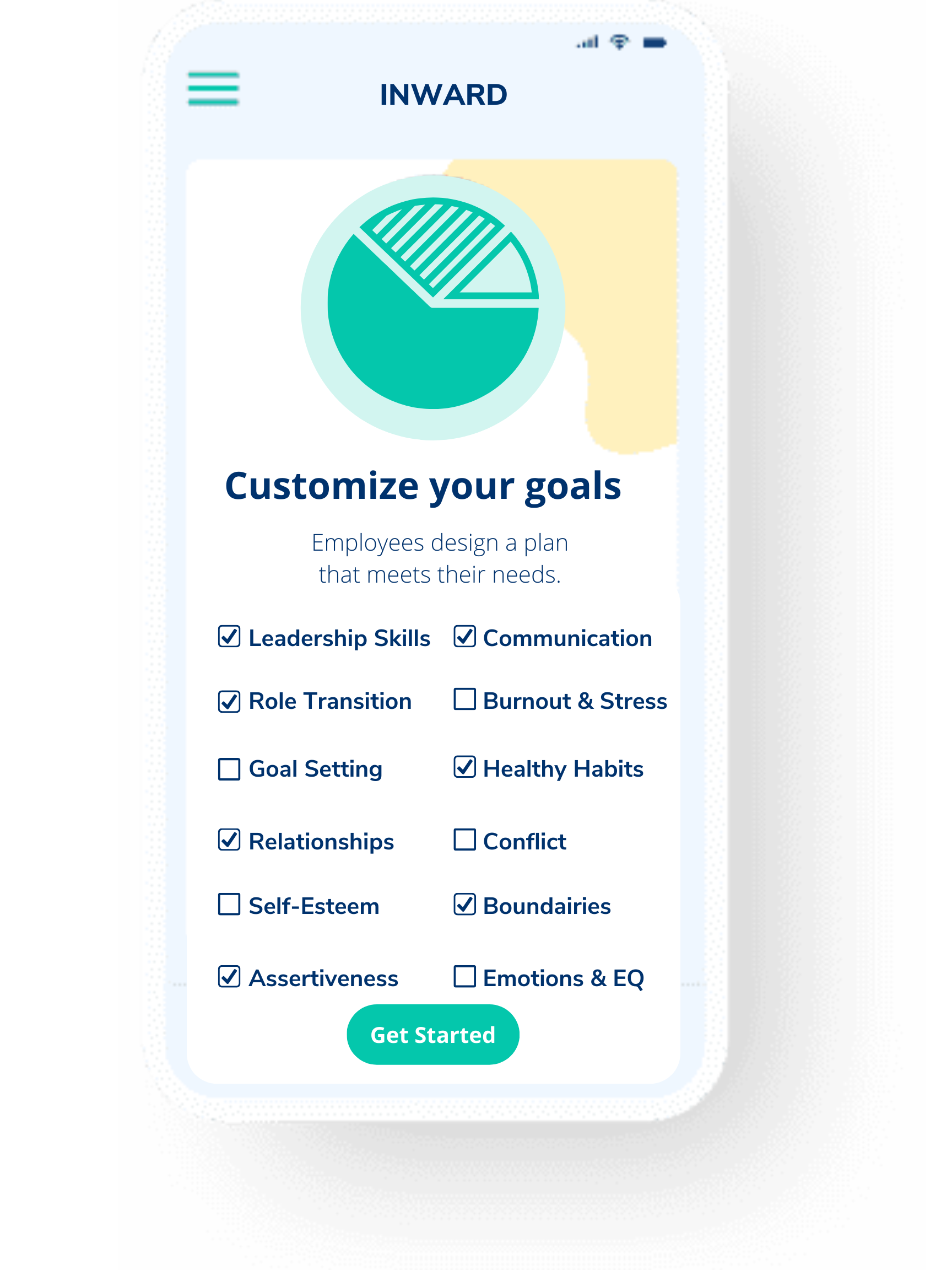 Leadership & Transitions
Communication & Conflict

Role Transitions

Leadership Development
Personal Wellness
Anxiety & Stress

Healthy Habits

Relationships & Family
Productivity & Accountability
Burnout & Engagement

Performance

Time Management
See how Inward can support your team.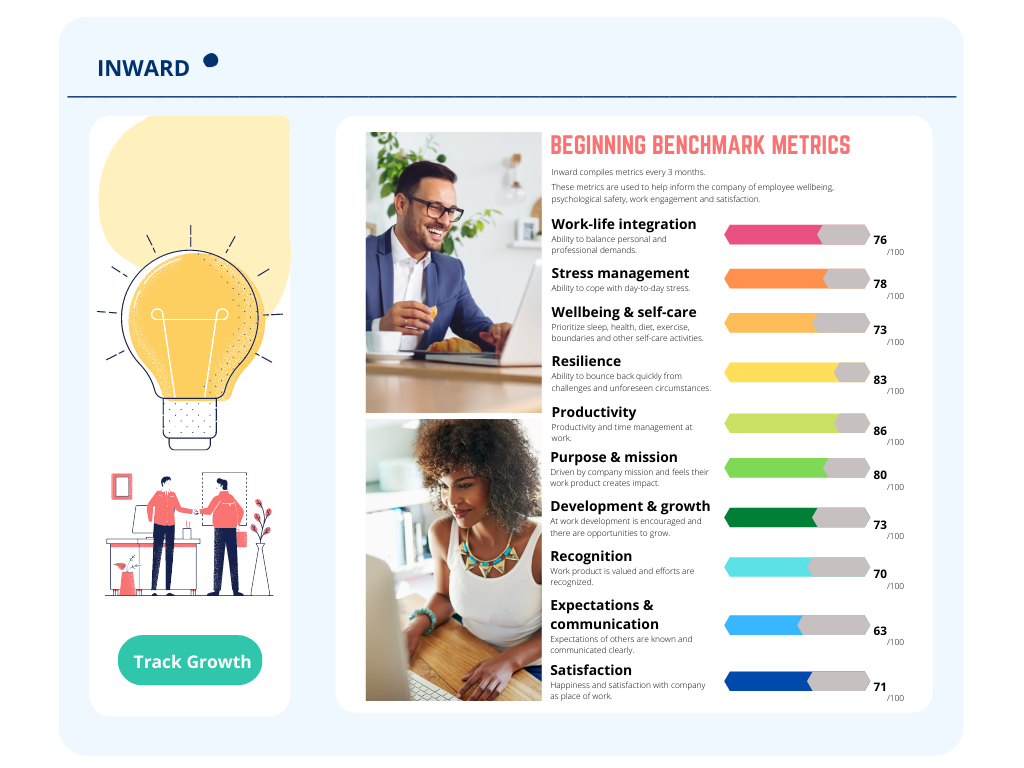 Get in touch.
Learn more about how Inward could be a fit for your team.